Trapani
With its Arab outlines and atmosphere, Western Sicily is wrapped in the colours and scents of Africa. A land historically linked to the sea, its coastal towns grew out of ancient trading ports surrounded by small fishermen's villages; the landscape is marked by gleaming white salt pans that set the stage for stunning sunsets.

Known as the "City of the Two Seas", Trapani is a port city in Western Sicily, set on a tongue of land which stretches into the sea with two prongs, dominated by the Tower of Ligny and by the Lazzaretto.
Thanks to its strategic position, ancient Drepanon (its original name) was initially the market outpost of Erice and subsequently a Phoenician trading port. It then became a Roman Province but the deepest imprint was left on the city by the subsequent three centuries of Arab domination.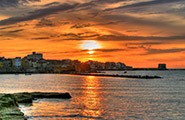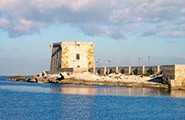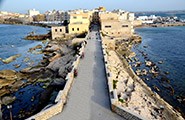 A distinctive Arab influence is seen in the white buildings of the city's historic centre, just behind the port.
A must-see attraction is the Basilica-Sanctuary dell'Annunziata, the city's main architectural landmark. Just a short distance away stands the former Carmelite Monastery, built in the 1300s, which now hosts the Pepoli Museum.
Another notable church is the 17th century Cathedral of San Lorenzo, built over an earlier 14th-century church. Graceful mansions line the Via Garibaldi and Via della Libertà.

The best way to savour the full charm of this city rich in art and history is to take a long leisurely walk.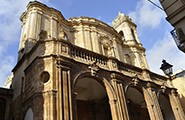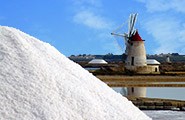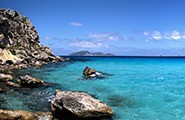 Just outside the city, striking scenery is offered by the Salt Pans of Trapani and Paceco, a nature reserve whose landscape has been shaped by the work of man.
More wetland scenery is offered by the nearby Nature Reserve of Stagnone, the largest lagoon area in Sicily, near Marsala, the fifth largest town in Sicily, lying on the western tip of the island.

Not far from Trapani, on the top of a hill stands the small historic town of Erice, a picturesque medieval gem offering stunning views.

A vacation in Trapani is not only a cultural experience, but also means sea and sunshine. Other great attractions of this area of Sicily are its beautiful beaches, set amidst rare unforgettable scenery: the Nature Reserve dello Zingaro also includes the beach of San Vito Lo Capo and the nearby rocky columns of Scopello; the Aegadian islands have charming coves such as Cala Rossa and Cala Azzurra at Favignana.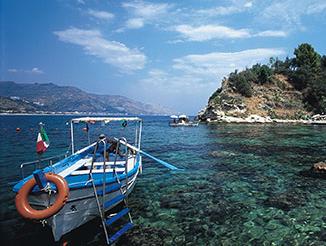 Northern Sicily Hotels and Villas
Hotels and Villas West Sicily
Hotels and Villas in South Sicily