The Beaches of Messina
Capo D'Orlando
An 8-km ribbon of beach stretches on the coastline of Capo d'Orlando, from the attractive Lido of San Gregorio to the east to the scenic beaches to the west. The town itself enjoys a spectacular position, looking over the Tyrrhenian sea and facing the Aeolian Islands, with to the rear the imposing green backdrop of Nebrodi.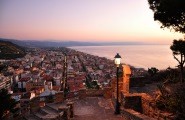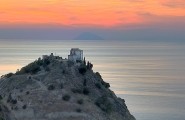 Marinello Beach (Tindari)
The unique setting of Tindari offers some exceptional sea views. The strip of fine golden sand of the Laghetti di Marinello with its pools of water reaches the sea beneath the Sanctuary of the Black Madonna, whose legendary origin is linked to the lagoon.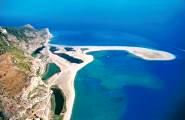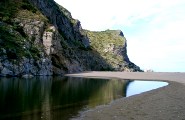 Castel di Tusa
The beach of Castel di Tusa is made up of multi-coloured pebbles smoothed by the waves and currents and is framed by rocks rising out of the sea. Located in the centre of the northern coast, it is also an excellent base for exploring the beaches round Palermo and Messina.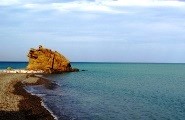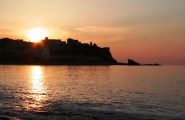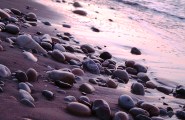 Discover the best beaches in Sicily!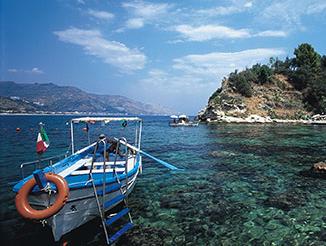 Northern Sicily Hotels and Villas
Hotels and Villas West Sicily
Hotels and Villas in South Sicily