Central Sicily
The idea of a vacation in Sicily immediately conjures up thoughts of summer and the sea.
But there is much more to this ancient land than its splendid coasts: set between the Provinces of Enna and Caltanissetta, the Erean Mountains, in the heartland of Sicily, are studded with amazing archaeological gems.
And the setting is exceptional in its own right – the Erean Mountains are home to a pristine natural heritage, protected by several nature reserves. Take for example the First Special Nature Reserve centring on Lake Pergusa, the only natural lake on the island and of great natural and cultural interest
.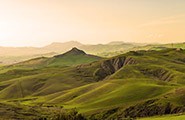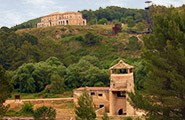 This area also includes the great sulphur mines of Floristella and Grottacalda, since the 1700s one of the largest sulphur mines in Europe and today home to a fascinating mining park.

The main archaeological site of Central Sicily is the Villa del Casale in Piazza Armerina, an impressive testimonial to Roman civilization on the island protected by UNESCO. A short distance away, in the municipality of Aidone, we find the ruins of Morgantina, an ancient Greek settlement.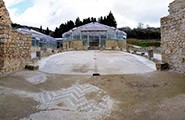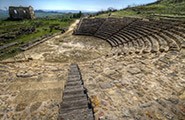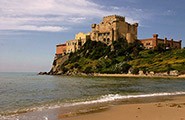 The c
ittà d'arte to be visited
are
Enna
,
Nicosia
and
Piazza Armerina
itself. We also recommend a stop at Centuripe, a town with a distinctive star-shaped plan and with a Roman archaeological site.
While these strongholds of Greek and Roman culture take centre stage, make sure you don't miss the castle route "Via dei Castelli" in the Nisseno area: a whole series of castles starting with Castelluccio di Gela, Castello di Butera, Castello di Falconara, Castelvecchio di Mazzarino, Castello di Grassuliato, Castellaccio di Delia, Castello di Pietrarossa, Castello di Mussomeli and Castello di Resuttano – marking the legs of a tour through the rich historical, cultural and food and wine heritage offered by the hinterland of Sicily
.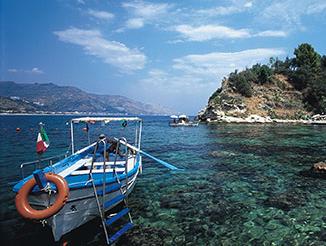 Northern Sicily Hotels and Villas
Hotels and Villas West Sicily
Hotels and Villas in South Sicily