Syracuse
Syracuse is a seaside town, nestled on the South-Eastern coast of Sicily. It is the fourth biggest city on the Island. Its beauty is a clear testimony of its glorious past. The city was, in fact, among the largest metropolis of the ancient world. Plato himself imagined to estabish here his Republic of philosophers.

The location of Syracuse is really peculiar. The town is in fact divided between the island of Ortygia, where the first Greek settlement was, and the dry land, where the Neapolis (latin for new town) was built. Ortygia extends toward the South, closing the Porto Grande harbour, which is surrounded by the Marine Protected Area of Plemmirio.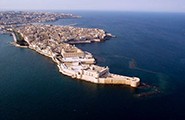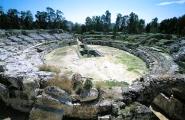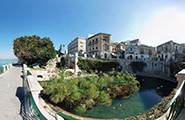 Crucial to the birth of the city was the presence of a freshwater spring, which took the name of the mythological nimph Arethusa. Today, this spring is the symbol of the city and it's one of the few places in Europe where you can still admire the spontaneous growth of papyrus plants.

The old town centre of Syracuse is located on the island of Ortygia. It is definitely one of the most beautiful districts in Sicily. Greek elements are combined in a sublime way with Medieval and Baroque ones. No wonder that in 2005 the city was listed as a UNESCO World Heritage, together with the nearby Necropolis of Pantalica. This necropolis and the one of Cassibile are the most important funeral sites in the area.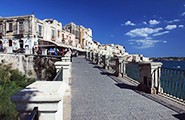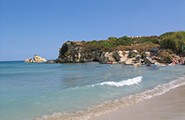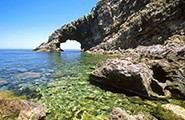 The shores in the area are mostly rocky, but along the coast there are also some sandy stretches, like the beautiful beach of Gallina, in the area of Avola, or the popular Fontane Bianche. These places, as well as the cliffs of the peninsula of Maddalena, are characterized by the crystal clear water of the sea. This makes Syracuse an ideal destination for those who want to combine cultural and beach holidays.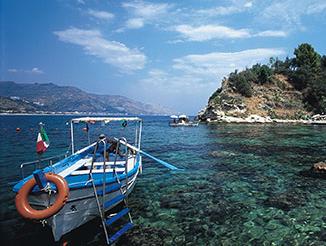 Northern Sicily Hotels and Villas
Hotels and Villas West Sicily
Hotels and Villas in South Sicily