Trapani Sight
Erice
Erice is one of the jewels of the Province of Trapani, a perfectly preserved historic hilltop town with a triangular ground plan and all the features of its medieval design: narrow, winding lanes and alleys, small artisan workshops and tucked-away courtyards. The small town is noted for the excellence of its sweet pastries, based on the nuns' ancient recipes.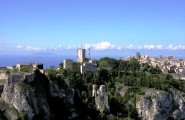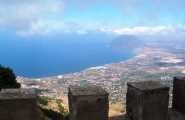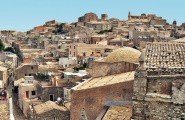 The Salt Pans - Trapani
The Trapani and Paceco nature reserve, stretching between the two towns, is one of the island's few remaining wetlands and became a WWF reserve in 1995. The Stagnone reserve, set up in 1984, protects the Lagoon of Marsala and its four islands. The reserves offer splendid sceneries, with their picturesque windmills, and the vast saltpans whose water is tinged with red at sunset.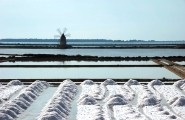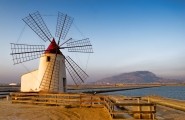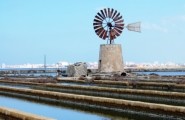 Zingaro Nature Reserve
This nature oasis, established in 1981, was the first of its kind in Sicily: 1600 hectares of territory encompassing a range of unspoilt ecosystems, going from a coastal area stretching 7 km to the 913 m asl of Monte Speziale. Walking through the paths of the Reserve is the best way to take in the lush vegetation, where dwarf palms abound, and to enjoy splendid panoramic views of a varied coastline with small bays and inlets.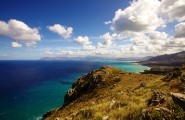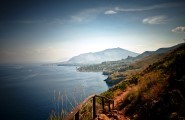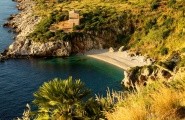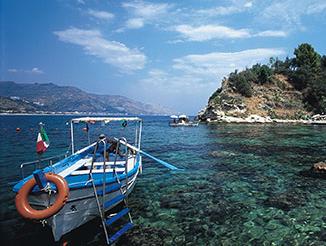 Northern Sicily Hotels and Villas
Hotels and Villas West Sicily
Hotels and Villas in South Sicily