Sicily Information
The island of the sun
With more than 25000 square meters, Sicily is the largest island in the Mediterranean and it is one of the most fascinating places of the area.
This triangle-shaped hilly island is separated from the Italian peninsula by the Strait of Messina. It is also quite close to the African continent. Sicily is surrounded by many islets and archipelagos: the Aeolian Islands, the Egadi Islands, the Pelagie, Pantelleria and Ustica. The climate is typically Mediterranean, with the exception of Mount Etna, a 3300 mts high volcano, with Alpine climate.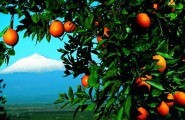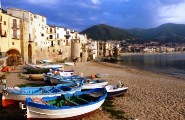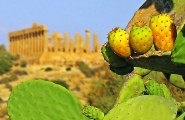 Big cities and archaeological sites
Sicily is an ancient land, and its fascinating past is traceable in its beautiful cities. Traces of the Greek colonisation are evident in Agrigento and Syracuse, one of the largest polis of the Hellenic world. Also Messina has Greek origins but, as well as many Sicilian cities, shows also traces of other colonisations (Roman, Byzantine, Arab and Norman). Catania is renowned for its baroque style and it's also one of the ten most populated cities in Italy. Palermo is the capital city of Sicily and it perfectly combines Byzantine elements with Arab, Norman and neo-classical ones. Its beautiful, multicoloured town-centre is one of the largest in the Mediterranean area.

There are many amazing archaeological sites in Sicily, including six UNESCO world heritage sites: the archaeological area of Agrigento, the Roman Villa del Casale nearby Piazza Armerina, the city of Syracuse, the Necropolis of Pantalica, the Baroque towns of the Val di Noto, the Aeolian Islands and Mount Etna.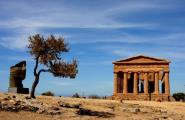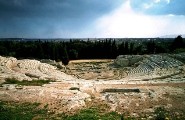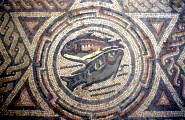 The protected areas
With five parks and 77 natural riserve, Sicily boasts an enormous natural heritage, which is even more valuable due to its variety. From the Etna volcano park to the Stagnone lagoon; from the Malabotto forest to the marine reserve of the Rabbit Island. In every corner of Sicily, nature expresses its most fierce and breathtaking beauty.

The beaches
With 1500 kms of coastline, Sicily is a world-wide famous beach resort. Tourists have an incredibile selection to choos from: from the wild beauty of Vendicari and San Vito Lo Capo to the popular Mondello and La Plaja; from the picturesque promenade of Cefalù, to the impressive Turkish Staircase. Among the many beautiful beaches located on the islets and archipelagos surrounding Sicily, stands out the Beach of Rabbits in Lampedusa, considered by many the most beautiful beach in the Mediterranean Sea.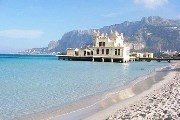 A prime land
Sicily is a land of a thousand souls, where the wonderful nature guards the impressive traces of a glorious past along with the cultural and culinary traditions which are an essential aspect of its present.

In this context, the visitor has the opportunity to choose among a wide range of possible experiences: a fantastic beach holiday in Sicily, a rich enogastronomic journey into the very heart of the Italian tradition, an amazing cultural experience, a hike in one of the many parks of the island.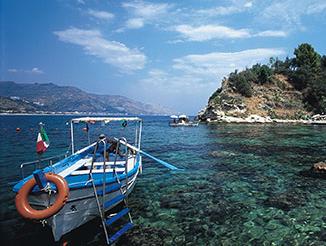 Northern Sicily Hotels and Villas
Hotels and Villas West Sicily
Hotels and Villas in South Sicily