Palermo
Palermo is the capital of Sicily and it's the 5th largest city in Italy. It is located on the shores of the Tirrenian Sea, in the so-called Conca D'Oro (Golden Valley), a vast plain bordered by mountains, named after the huge quantity of citrus trees.

Palermo was originally a port, created by the Phoenicians, and over the centuries it has always kept a great relevance as a strategic point in the Mediterraniean Sea. Throughout history Palermo has been controller by greater powers and each left its traces in the hurban architecture. The majority of the monuments can be found in the old town centre, among the typical markets.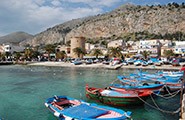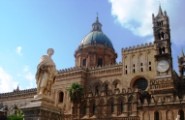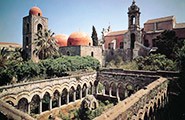 This diverse cultural legacy is particularly evident in the religious monuments, like in the spectacular Cathedral, or the Church of St John of the Heremits with its typical red domes. Not to be missed are also the Byzantine Church of the Martorana, the catacombs and the Norman churches, La Magione and the Church of the Holy Spirit.

Moving away from the city centre there are some impressive historic mansions, ancient country churches, Norman residences and royal palaces often surrounded by gardens, as the Zisa Castle and the Palace of the Normans. Right under the city lies an authentic architectural treasure: the Qanat is a system of underground channels built in Arab and Norman times, designed to irrigate the land and supply fresh water to the city. The nearby towns of Monreale and Cefalu are definitely worth a visit.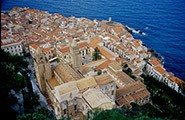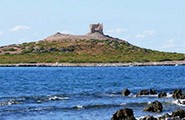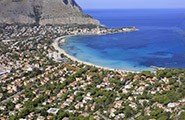 The city of Palermo is surrounded by some beautiful natural areas, like the Marine Protected area of Capo Gallo and the Isola delle Femmine. There are also several nice beaches, like Mondello (the beach of the Palermitani), the postcard-perfect promenade of Cefalu and the lovely bays and coves of Ustica.

A holiday in Palermo is a great opportunity to enjoy the real Mediterranean atmosphere with lots of culture, amazing views and some wonderful beaches.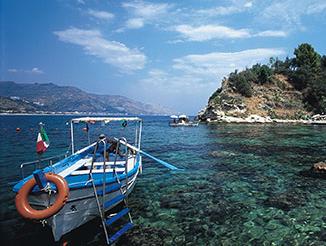 Northern Sicily Hotels and Villas
Hotels and Villas West Sicily
Hotels and Villas in South Sicily