Taormina Sight
The Greek Theatre (Taormina)
With its 110-m diameter, this ancient theatre is the second largest classical theatre after that in Syracuse. A symbol of Taormina, it offers one of the island's best known postcard views – the spectacle of the Ionic coast framed by the ruins of the theatre's backdrop structure. Reconstructed and enlarged during the Roman period, the theatre in its heyday could seat 10,000 spectators.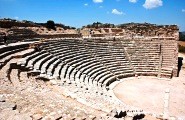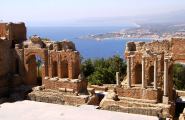 The Villa Comunale – public gardens (Taormina)
The arrival point of Lady Florence Trevelyan after her long travels was to become what today is Taormina's Villa Comunale, the town gardens. It is indeed this English noblewoman that we must thank for the fine Gardens. The great terraced Park looking out over the sea brims with rare exotic plants and "follies", decorative buildings which Lady Trevelyan, a keen gardener and nature lover would use as bird-watching posts.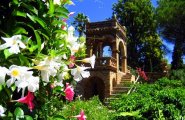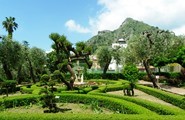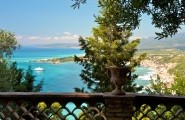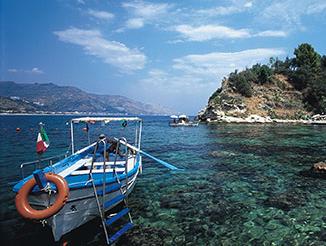 Northern Sicily Hotels and Villas
Hotels and Villas West Sicily
Hotels and Villas in South Sicily