How to Book
How to book a
luxury holiday
in Sicily is easy:
Hotels
1) select the hotel that you prefer the most
2) calculate online the cost of your holiday in Sicily
3) get a quote and see if the room is available (a) or on request (b)
a) The room is available - please fill out the form with your personal data and those of your credit card through our Secure Online Payment Platform - Upon reservation a deposit will be required. Within 30 days prior your arrival booking the balance will be required .
Note: some hotels may require different payment methods. During the online booking process these will be explained in detail.
b) The room is on request - please fill out the form with your personal data - within 24 hours you will receive confirmation of availability or an alternative to your request along with the explanation of the method of payment requested by the hotel. The request is not binding!
4) the reservation will be confirmed and receive an e-mail:
a. A voucher to print and deliver to your arrival at the hotel
b. Useful information about Sicily
c. Useful Contacts
Yacht & sailing boat
1) Select a yacht or sailing boat that you like the most
2) Require availability filling up our request form
3) Within 24 working hours a member of our team will forward you a confirmation of availability and the quotation of the services required
4) The booking will be then finally confirmed upon receipt of a bank money transfer. If booking is made before 30 days prior arrival date, 30% of the total amount of the holiday will have to be paid. Within 30 days prior arrival date the rest of the total amount of the holiday will have to be paid. If booking is made within 30 days prior arrival day, the entire amount of the holiday will have to be paid via bank money transfer.
All the bank money transfer charges are on behalf of the customer.
Bank money transfer to:
Portale Sardegna S.p.A.
BANK: Viva Payment Services S.A. - Italian Branch
IBAN: IT38Y3608701600580489230941
SWIFT/BIC: VPAYITM2
5) Once the booking is confirmed you will receive via e-mail:
a. Hotel/Yacht voucher that you will have to print and show at the moment of check in
b. An invoice for you record
c. Useful tips about Sicily
d. Hot line numbers
Book with
CharmingSicily.com
your next luxury holiday in Sicily : no booking fees, no extra charge for using credit cards and the tranquillity to book a hotel in Sicily guaranteed from our deep knowledge of the destination and strict rules in selecting our partners.
Before any payment or confirmation, it will be clearly stated the cancellation policy required by each hotel, where this differs from the general policy of CharmingSicily.com.
Here is the general cancellation policy of CharmingSicily.com that, as indicated above, may vary depending on the hotel chosen.
Cancellation Policy

from 15 to 8 days from the arrival day: 50% cancellation fee will apply
from 7 to 4 days from the arrival day: 75% cancellation fee will apply
from 3 days from the arrival day, in case of early departure and in case of No Show: 100% cancellation fee will apply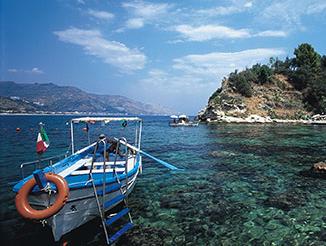 Northern Sicily Hotels and Villas
Hotels and Villas West Sicily
Hotels and Villas in South Sicily