Sicilian Cuisine
In Italy we always look after number one, but putting pride aside, there is little doubt that Sicilian cuisine represents Italian Gastronomy at its best.
Not surprisingly, the symbol of Italian cuisine, pasta, was created here, long before the Venetian sailor Marco Polo discovered speghetti during his travels in China.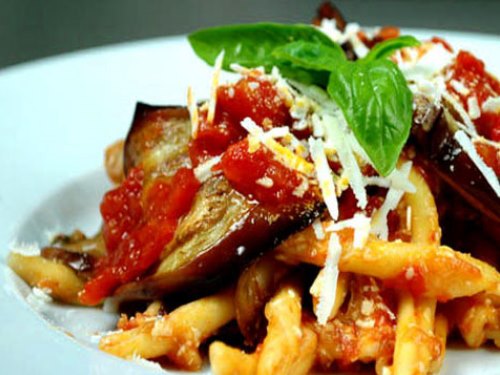 Starters in Sicily are so rich and tasty that they can be easily used as main courses. Caponata, a traditional eggplant based dish, is a typical example. Vegatbles of all kinds, combined in various ways, are vastly used to enhance the flavour of the main ingredients.

Main courses are authentic masterpieces, a triumph of seafood and meat. Some of the most important Italian dishes are actually Sicilian, like the Pasta alla Norma or Pasta con le sarde. Among fish, the most used are tuna, swordfish and sardinies.
Desserts are definitely the highlight of Sicilian tradition: cannoli, cassata, marzipan fruit and granita are unmatched specialties.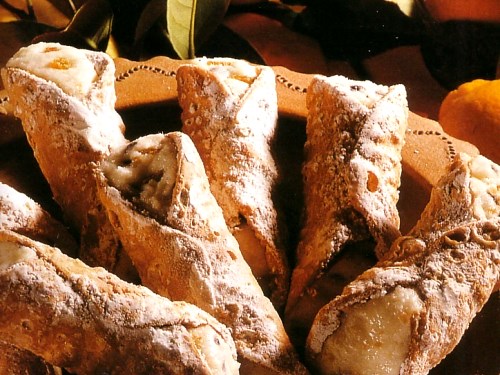 Fried food, dried fruit, sweet-and-sour sauces, fish and olive oil are the main ingredients of the Sicilian cuisine. But there is a component that is always there, and this is variety. There are infact dozens of versions of the same dishes, according to the geographical area and to the occasion.
The extraordinary richness of Sicilian cuisine is a tribute to the Mediterranean Sea. It is a clear reflection of the cultural layers that have occurred over thousands of years of history of the island. This amazing combination of flavors and colours gave birth to one the most balanced cuisines in the world: the Mediterranean diet, included by UNESCO in the list of intangible cultural heritage.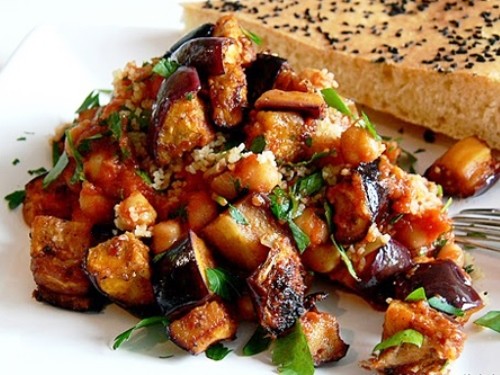 From appetizers to dessert, the Sicilian dishes are real jewels of complexity that require a long preparation. The house is a temple where ancient rituals take place. Cooking is a ritual, and so is consuming the meals. Families seat together at the table, often accompanied by neighbours, friends and relatives.
Sicilian culinary art expresses its best not only at the dinner table, but also in the streets. Via del Plebiscito, in Catania is also known as "the meat road". In Siracuse, along with cannoli and cassata you can buy a cuccìa, a sweet made with ricotta cheese and sweet corn. Right after the Oriental metropolies, Palermo is the 5th most important city in the world for its street food culture.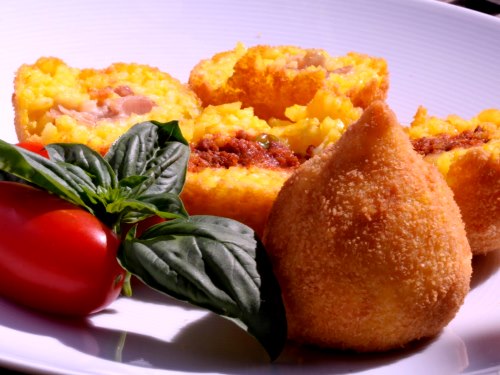 Arancini, panelle, fried pizza, pani ca meusa are just a few of the many specialties that fill the carts of the street vendors. This feature will definitely make your holidays in Sicily a colourful and unforgettable experience.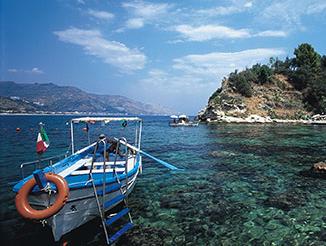 Northern Sicily Hotels and Villas
Hotels and Villas West Sicily
Hotels and Villas in South Sicily