Etna Volcano
At the bottom, the Sicilian coast fades to the city of Catania; the Strait shines in blue and the mountains of Sicily rise on all sides with unexpected profiles. Above everything is Etna Volcano, the Mountain par excellence, a reminder of the power of fire that, behind the affairs of men, it is the true, immortal soul of the island. (Carlo Picchio)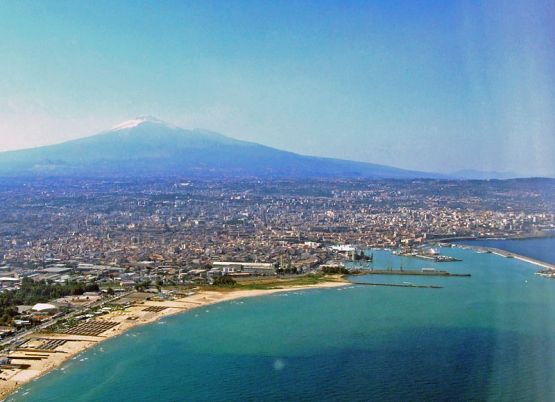 The most active volcano in Europe
Called by Sicilians"La Montagna", the Mountain par excellence, Etna Volcano is located 30 km from Catania, in eastern Sicily.

It is the highest summit in Italy apart from the Alps: being a volcano, its size changes constantly during the time. At the time of writing, it is around 3,329.6 m (10,924 ft) with a diameter of 45 kilometers.


Mount Etna is the most active volcano in Europe. The urbanized area (small and medium-sized towns) reaches to 1000 m.s.l.m., while the cultivated and forested areas ranging from over 1500 meters (the lands are, in fact, ideal for agriculture, thanks to the particular fertility of the volcanic debris).
Suggested Hotels: Donna Carmela (Riposto), Zash – Country Boutique Hotel (Riposto), Monaci delle Terre Nere (Zafferana Etnea)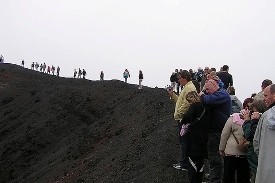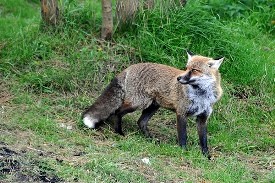 The Etna presents a great geological variety and of landscapes (dense forests with endemic species, deserted areas covered in volcanic rock and subject to snow conditions): this is why a large part of its territory has been included in the Natural Park of the Etna.

On June, 21st 2013 the Mount Etna has been declared Unesco World Heritage. With its inclusion, the region of Sicily boasts six UNESCO sites among the 48 total in Italy.

Volcano Etna excursions
The eruptions of Mount Etna have dramatically changed the landscape over the years, menacing the people who have lived at the base of the volcano.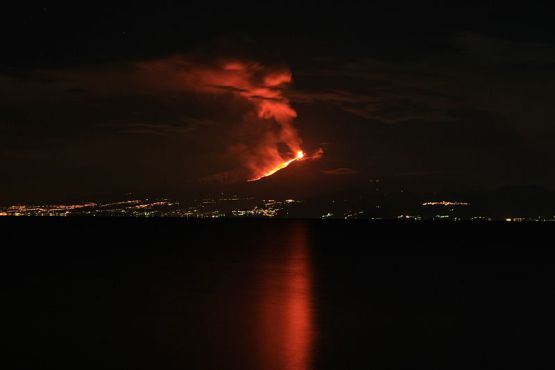 Each year, lots of curios and tourists decide to make an excursion on Mount Etna and to visit the Etna Natural Park. The beauty of a lunar landscape, the views over the sea and the volcanic activities are a must-do experience when visiting Sicily and the area of Catania. Travelers can both choose an half-day or a full day excursions, combining the unique experience of visiting the Volcano with the food and wine discovery.
Suggested Hotels: Villa Neri Resort & Spa (Linguaglossa), Talè Restaurant & Suite (Piedimonte Etneo), Wine Resort Villagrande (Catania)
Photo Credits: Castielli, Alle, Dennis Jarvis, Cirimbillo.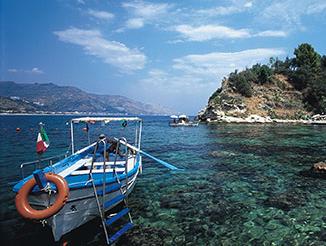 Northern Sicily Hotels and Villas
Hotels and Villas West Sicily
Hotels and Villas in South Sicily