Palermo Sight
The Historic Centre
Palermo is a melting pot of cultures, and in its exceptional historic centre it proudly displays its identity through its grandiose architecture. Here visitors will find the city's great monuments and key landmarks such as the Mercati Storici, Piazza Pretoria, better known as Piazza della Vergogna (the Square of Shame), and the Quattro Canti, a Baroque square where the historic quarters meet: Loggia, Kalsa, Albergheria and Capo.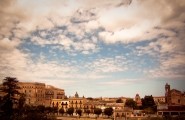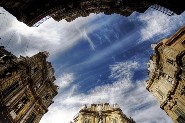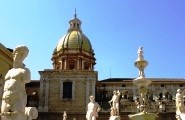 Palermo's Historic Markets
The Mercati Storici, the throbbing pulse of the Sicilian capital are a sort of open-air theatre where you can experience the city's lively soul. A unique blend of voices, smells and colours, these markets: Vucciria, Ballarò, Capo and Borgo Vecchio are all well worth a visit – think of them as a living monument, a true testimonial to Palermo's traditions.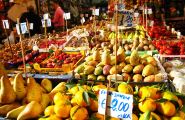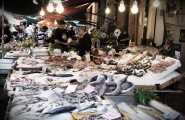 Palermo Cathedral (Metropolitan Cathedral of the Assumption of Virgin Mary)
This splendid cathedral is Palermo's main church; with its extraordinary layering of different styles it epitomizes the city's thousand years of history. Its imposing structure has been modified several times over the centuries, and under Arab domination it was transformed into a Mosque. The Cathedral houses the tomb of Frederick II.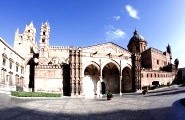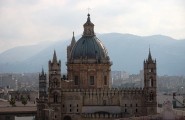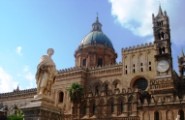 Palace of the Normans
The Palace of the Normans, today the seat of Sicily's Regional Assembly, is Europe's oldest royal residence. The Palace overlooks the city from a high point and mirrors the project of a fortified structure decreed by the Norman sovereigns, who transformed the former royal Arab residence to reflect the power and solidity of the monarchy.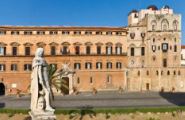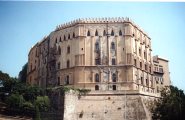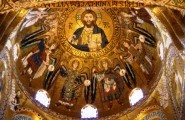 The Zisa
The Zisa Palace, from the Arab word meaning "splendid or magnificent", is one of the chief examples of Norman architecture in Sicily. The summer residence of the King, it was built by workers trained in the style of Islam, a culture to which the Normans were strongly attracted. The Arab influence is especially evident in its exquisite decorations and its setting in a park with pools and fountains.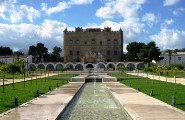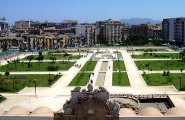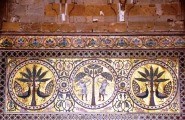 The Capuchin Catacombs
Dug out at the end of the 6th century beneath the Capuchin Monastery, next to the Church of Santa Maria della Pace, the Catacombs are not merely a somewhat macabre attraction, but also a striking testimonial to three centuries in the city's life: this underground cemetery is the resting place of members of the nobility and the clergy, and numbers more than 8,000 skeletons and mummified bodies, set out along its walls.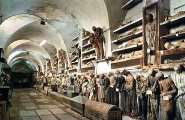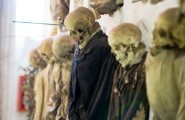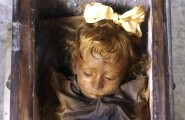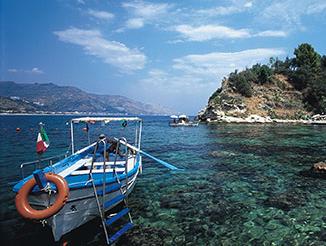 Northern Sicily Hotels and Villas
Hotels and Villas West Sicily
Hotels and Villas in South Sicily