The best beaches in Sicily
Sicily boasts over 1500 km of coastline and its beaches patrimony is extensive and varied, famous worldwide for the deep colours and the lovely coastal sceneries.
A holiday in Sicily can't overlook the sea/beaches duo, because it represents the most part of the solar essence of the holiday itself. From Palermo to Catania, all Sicilian provinces open onto the coast, the most typical resorts overlook the sea, islands and archipelagos surround Sicily.

So, what are the most beautiful beaches in Sicily? Where are they located? Which coves and bays should be list us "non to be missed"? What makes them unique?

These are surely difficult questions to answer. Beautiful beaches in Sicily are a lot and all of them – more or less - deserve to be visited during a sea holiday in Sicily.

The way we have chosen to enclose the whole beauty of the Sicilian sea heritage is creating an infographic about the best beaches in Sicily. Useful and easy to read, thanks to an explanatory legend, the infographic "Best Beaches in Sicily" shows the Sicilian beaches and sorts them by type, reachability and key characteristic. At a glance you will discover which beaches are easy to reach and what you are going to find!
CharmingSicily.com has chosen for you the best hotels on the best beaches in Sicily.

[CLICK ON THE IMAGE TO ENLARGE THE INFOGRAPHIC]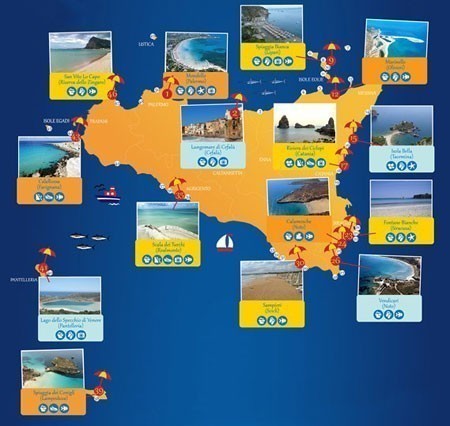 Best Beaches in Sicily: fast to download, easy to consult and share!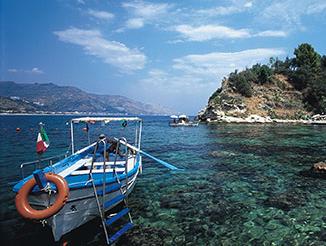 Northern Sicily Hotels and Villas
Hotels and Villas West Sicily
Hotels and Villas in South Sicily