The Beaches of Taormina
Isola Bella (Taormina)
The Isola Bella is without doubt Taormina's most beautiful beach. It is a pebble beach, set at the foot of the town, fronting the islet of the same name clothed in lush vegetation. The islet is linked to the mainland by a narrow strip of beach which is covered by water at high tide.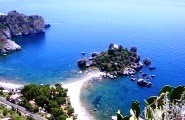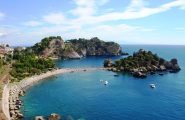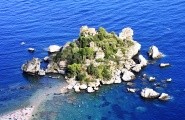 Mazzarò (Taormina)
The small beach of Mazzarò is set in a bay to the north of Isola Bella and is one of the most popular in the area. Its pebble shore is dotted by bathing lidos with sun umbrellas and beach beds and also free beach areas. Accessible by means of the spectacular cable railway leaving from Taormina.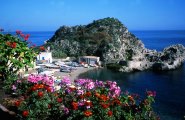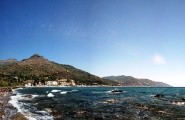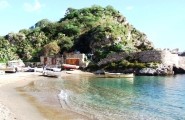 Giardini Naxos
The shore area of Giardini Naxos, to the south of Taormina, is the longest beach in the area, alternating fine sand with pebbles. The golden beach is backed by lush Mediterranean plant growth and has both free beach and lido areas. Thanks to its many bars, eateries and restaurants, the beach of Giardini Naxos is also famous for its stylish night life.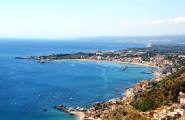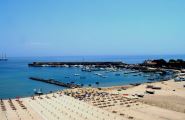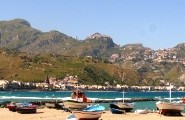 Discover the best beaches in Sicily!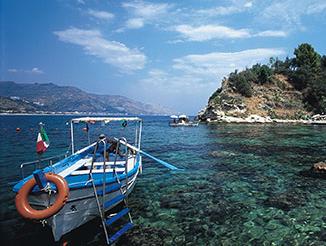 Northern Sicily Hotels and Villas
Hotels and Villas West Sicily
Hotels and Villas in South Sicily