Messina
Messina lies on the western coast of the Straits of the same name and looks onto them with the scythe-shaped peninsula of San Ranieri, which forms a large natural harbour.
Due to the closeness of the Peloritani mountains, the city has developed along the coast for more than 30 km as far as Cape Peloro. The highest point in the municipality is Monte Dinnamare rising 1300 m asl.

Also known as the gateway to Sicily, the ancient Zancle experienced different dominations over the millennia and was destroyed by two earthquakes, the last of which, in 1908, razed it to the ground.
But these tragedies did not erase its glorious past: for centuries Messina had been a major Mediterranean city, a flourishing port and the richest city in Sicily, vying with Palermo for the title of Capital of the Realm.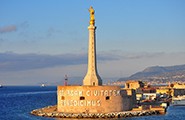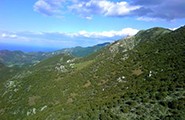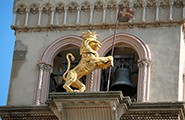 Following the bombing raids of World War II, the city was largely rebuilt; this is why the city's present look is modern, with long wide streets and a grid plan.
The dominant architectural style is Art Nouveau and the overall impression it gives is that of an airy modern city, whose spirit is best appreciated by taking long walks along its avenues such as Viale San Martino, and taking time out for a coffee in its meeting places such as Piazza Cairoli, one of the locals' favourite places for a stroll and a chat.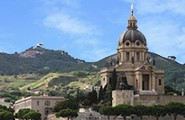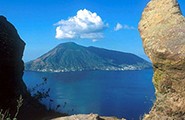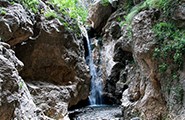 The city's Byzantine Cathedral is a great example of successful restoration of original buildings, producing excellent results. Other religious buildings well worth a visit are the
Sanctuary of Montevergine
, the Sacrario di Cristo Re and the Church of Santa Maria Alemanna.
A short drive away, the hinterland of Messina offers a number of top-class attractions: to the south of the city, don't miss world-famous Taormina, ideal for an exclusive holiday; driving up the northern coast you will come to Milazzo, Capo d'Orlando, Castel di Tusa and Tindari, offering beautiful beaches and natural and archaeological heritage. Fronting this stretch of coast, the Aeolian Islands are the ideal destination for a seaside holiday against a unique backdrop. Leaving the sea behind you, you will be surprised to discover that this land of fishermen also has a wealth of forests: the Nature Park of Nebrodi is the ideal venue for a relaxing holiday in contact with nature
.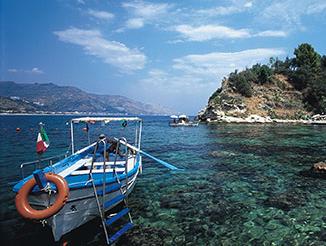 Northern Sicily Hotels and Villas
Hotels and Villas West Sicily
Hotels and Villas in South Sicily