Islands of Sicily Beaches
Spiaggia dei Conigli (Lampedusa)
Some feel this to be the most beautiful beach in the world, and indeed the "Spiaggia dei Conigli" is an outstanding example of how to blend tourism with environmental protection. Situated facing the islet of the same name, the beach offers fine white sands and crystal-clear water.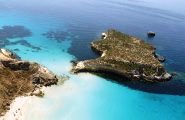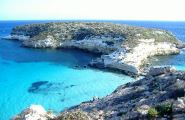 Cala Rossa (Favignana)
The true symbol of Favignana, Cala Rossa is among the most attractive and limpid of the island's seascapes. Set amidst the tufa quarries, the bay is marked by flat rocks and an extraordinarily clear sea. Not easy to reach, it lies on the north-eastern side of the island.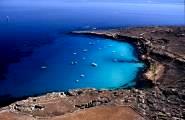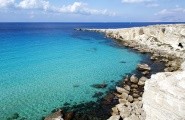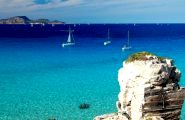 Spiaggia Bianca (Lipari)
The Spiaggia Bianca is universally considered to be Lipari's most beautiful beach and without any doubt it is also the most particular. Its dazzling white colour comes from pumice stone, as witnessed by the old pumice quarry nearby and the old piers jutting out of the beach into the sea.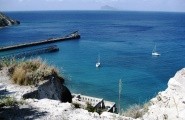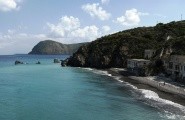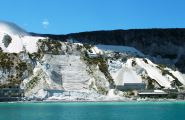 Sabbie Nere (Vulcano)
The Sabbie Nere, situated near the Porto di Ponente, are Pantelleria's best-known beach, and indeed the symbol of the island. Clearly the name refers to the colour of the beach, attesting to the island's volcanic origin. Easily accessible but often crowded.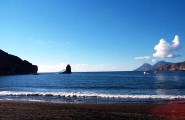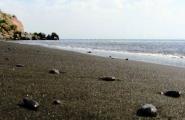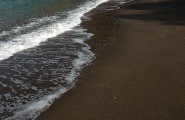 Specchio di Venere (Pantelleria)
One of the most appreciated bathing areas on the Pantelleria island, the Specchio di Venere (Mirror of Venus) is actually a pond of volcanic origin. It is well-known for the health-giving properties of its sulphur mud and thermal waters, which near the springs reach a temperature between 40 and 50°C.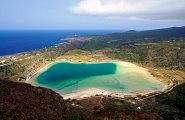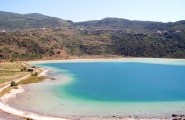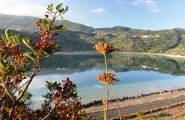 Discover the best beaches in Sicily!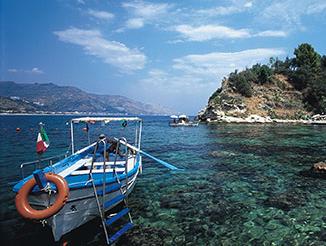 Northern Sicily Hotels and Villas
Hotels and Villas West Sicily
Hotels and Villas in South Sicily